If you're searching for a floating water mat, you've probably been introduced to Rubber Dockie. This South Dakotan, floating mat-focused company has made waves (pun intended) in past few years. You can find them on all the big retailers, including Amazon, Walmart and many others. So why are they so popular? Well, we've reviewed the product and can give you the cliff notes: The Rubber Dockie mat lives up to the expectations. In this review, you'll hear more about their quality and get answers to all of those burning questions you can't find from a product listing. Strap on your life jacket and get ready for everything you need to know.
First Things First: Is It Really Rubber?
Not even a little bit. Rubber Dockie got its name the way a lot of companies/products do, because it sounded cool. The material used in the Rubber Dockie mat is actually closed cell foam. It's safe to say that if the floating mat was actually made of rubber, it wouldn't be very successful.
How Big Is a Rubber Dockie Mat?
Rubber Dockie thought of water fun big and small when designing their floating mats. They make two sizes, a 9 foot by 6 foot (small) version and a 18 foot by 6 foot (large) version.
How Much Does a Rubber Dockie Mat Cost?
Much like the question of size, the price varies drastically based on whether you get the small or large floating mat. At the time we wrote this review, the small version hovered between $300 – 400 whereas the larger mat cost between $400 – 500. That may seem like a lot of money, but for the right material, those are actually right around the average prices. Don't believe it? Neither could we, but we reviewed many others of the best floating mats and found that Rubber Dockie was a fair price and high quality mat.
Check Rubber Dockie Mat Price Now
Where Should I Buy Rubber Dockie?
While the options are endless, Amazon is the best location in our opinion. When we review products, we shop on Amazon because we get the benefit of their phone/web chat support and their advanced tracking so that we can see when our new toys are being delivered. That being said, Rubber Dockie has their own website and are available at Walmart and many other retailers.
Fun fact: you'll actually pay about $50 more if you purchase from their website directly at the time of us writing this review.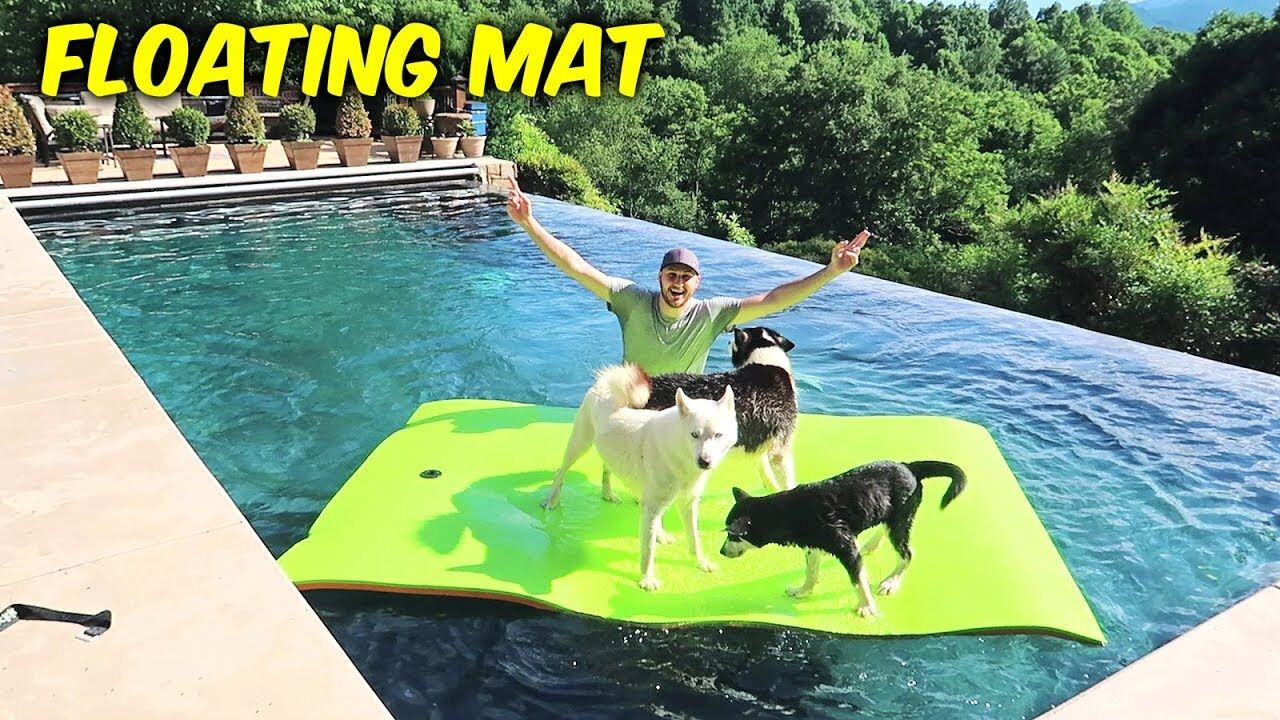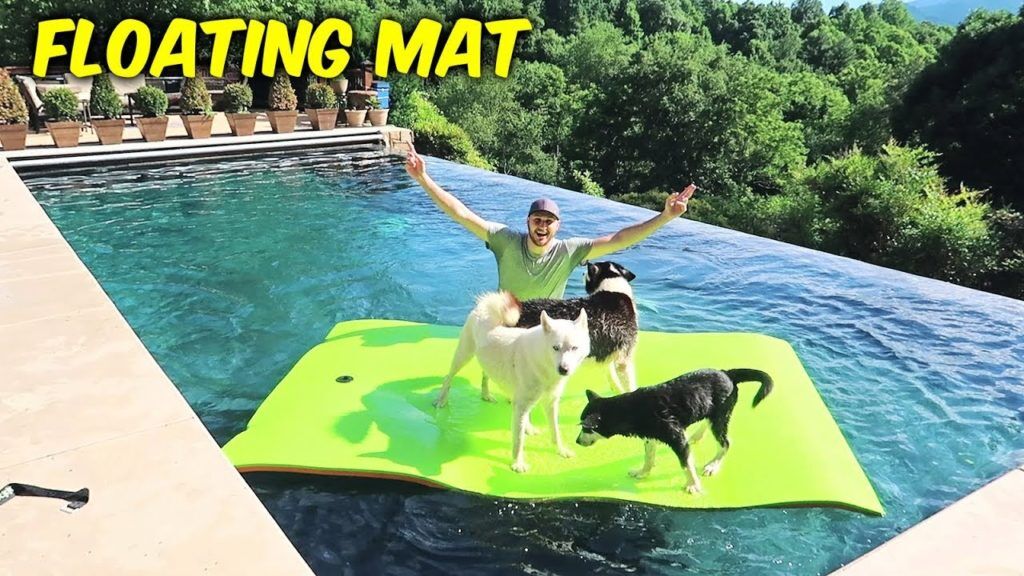 Maintenance: Everyone's Best Friend
Nobody likes high maintenance products. That's one of the great things we liked about Rubber Dockie mat – they're easy to clean and maintain. All you need to do is hose it down and roll it up in between using it. Pretty simple, eh?
Let's See It In Action
We're not one for the camera, so we pulled in Rubber Dockie's 9×6 feet set.
Quick Do's & Don'ts For Rubber Dockie
Do: Keep away sharp objects
Don't: Tow the floating mat behind a boat
Don't: Jump on the floating mat to get on it
Rubber Dockie FAQs
What is the warranty on the Rubber Dockie mat?
Rubber Dockie honors a 1 year warranty on their floating mats. To qualify, the product has to be purchased in the United States and the original owner is the returning party.
How can I attach my Rubber Dockie to a mat?
Effortlessly. When we unboxed the Rubber Dockie mat we found a break away tether included. This makes attaching and detaching very easy. Just be sure to keep your mat away from hard surfaces. It should be able to easily drift.
No Need To Look Further, Rubber Dockie is THE Floating Mat
Buy Rubber Dockie Mat