While it may not feel like it, summer is right around the corner — which means now is a great time to start thinking about your summertime safety plans. To that end, wearing a life jacket is always a smart choice while in the water. Today, we're going to take a look at a particularly unique life jacket that may be the right choice for all or your water activity needs: the Bottoms Up life jacket.
But that said, choosing which life jacket to use can be a tough choice. The fit, the style, the activity – there is a great deal to take into consideration. Let's dive in.
Why You Should Wear a Life Jacket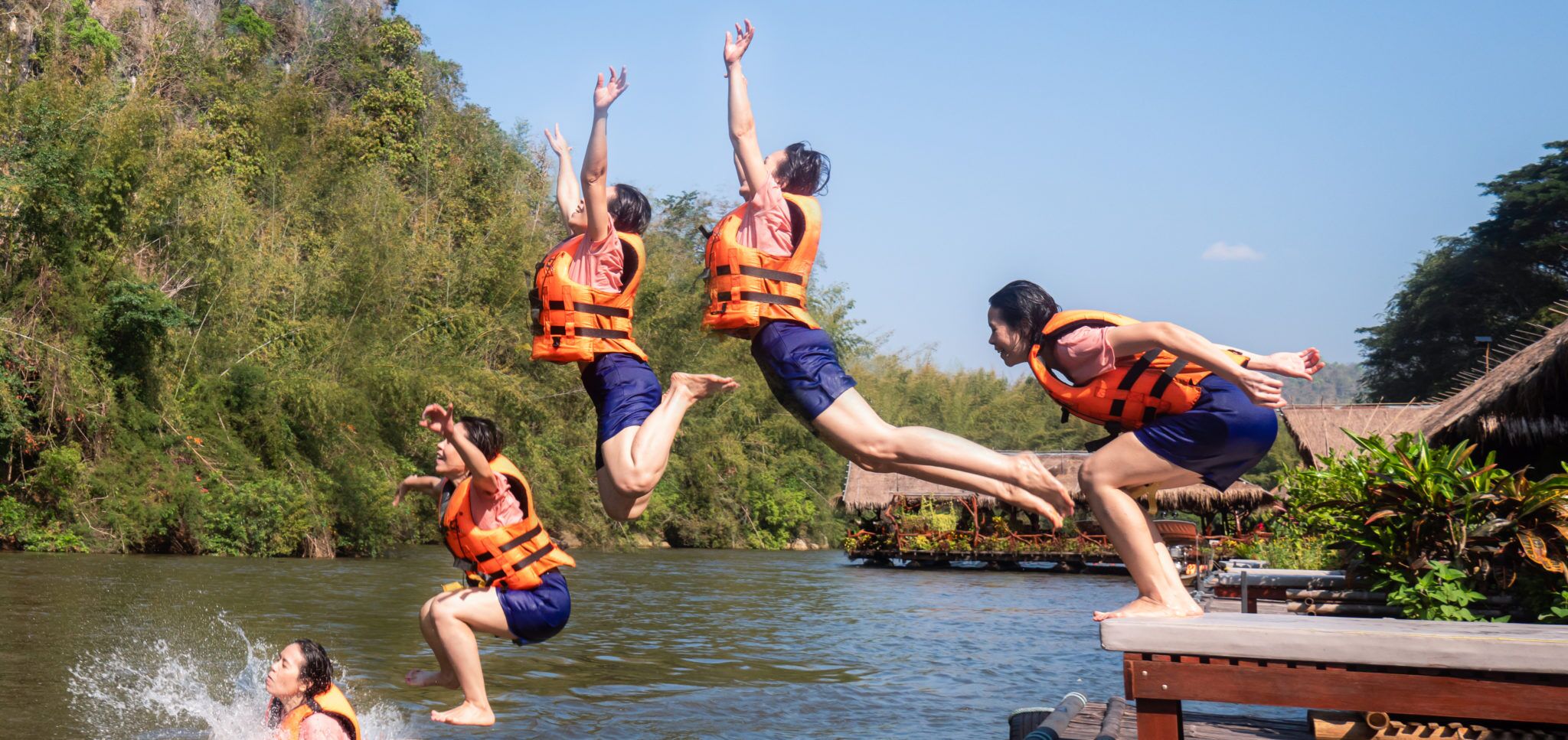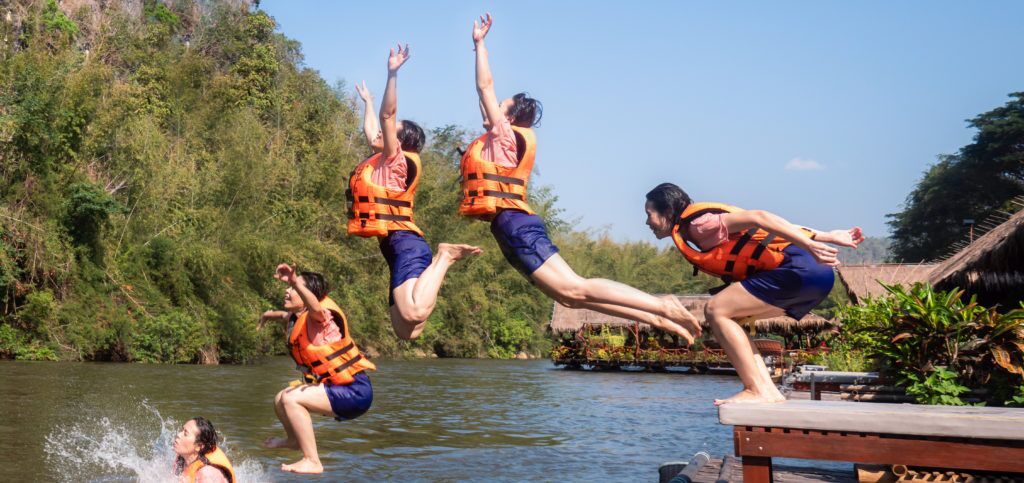 A life jacket should be worn at all times when dealing with open water by children, infants and adults. It is important to understand that even the best swimmers can miscalculate changing water conditions when swimming in a large body of water. A life jacket is an ideal means for countering the risk of abruptly going underwater. Just make sure you get the right life jacket fit in order to protect yourself from any of these potential risks:
Swimming Endurance
Always be aware of your limits as a swimmer. A lake is very different from a pool and much harder to swim in. Your body tires faster when navigating open water, which could unexpectedly lead to danger. Plus, lake water can be a bit murkier, which could lead to visibility issues.
Underwater Drop-Offs
Look out for any abrupt drop-offs in a lake or ocean. If you are not a good swimmer, slipping accidentally into deeper water could lead to drowning, so mind your surroundings.
Boat Visibility
Boating accidents are one of the leading causes of lake swimming injuries. Visibility is not always clear, especially if the water is already somewhat murky. All the more reason to use a brightly colored life jacket.
Stand Watch
It's always a good idea to have someone on land watching the others out in the lake, especially if there are no actual lifeguards on duty. Being certified in CPR is also a very important aspect to have at the ready.
What is a Bottoms Up Life Jacket?
A Bottoms Up Life Jacket, also called a Human Bobber, is a versatile 2-in-1 personal floatation device. It can be worn either up for all your water sports needs and general boating, or down as a recreational float for bobbing off the back of your boat. Basically, when you wear it up, it acts like a regular, protective life jacket. When you wear it down (like shorts), it acts like a "hydro saddle" by allowing you to literally sit upon the water. The only real question is, exactly when is the appropriate time to wear it up or down?
Buy on Amazon
Wear it Up
If you are engaged in water skiing, boating, tubing, or any other type of water sport, the Bottoms Up Life Jacket should be worn up as you would any other regular life jacket.
Wear it Down
If you are looking to relax in the water and stay safely afloat without having to worry about flailing your legs and arms, the Bottoms Up Life Jacket should be worn down in saddle-mode.
Coast Guard Approved Features
In addition to being the world's first multifunctional Coast Guard-approved Type III personal flotation device and floating saddle, the Bottoms Up Life Jacket has an abundance of fantastic features:
A multi-direction, dual-sliding zipper that easily allows the life jacket to be worn up or down.
The segmented foam panels provide great breathability, flexibility and added comfort. The panelized design creates air ventilation that helps to keep you cool when out under the sun.
It is crafted of foam to be lightweight and portable, so you can take it anywhere (and you should).
It is available in sizes to fit both children and adults.
These wonderful features should be enough to convince you that the Bottoms Up Life Jacket is a worthwhile investment. However, speaking of investments, we feel it is important to note that this particular product was featured and picked up on the television show, Shark Tank. If you know any of the successful investors on that show, it should be pretty clear that the Bottoms Up Life Jacket is a safety product of the utmost quality.
Bottom Line
When engaging in any type of activity related to water, you should always consider wearing a life jacket. You never know when a current could change, so taking proper precaution could very well end up being a lifesaver. With the Bottoms Up Life Jacket, you are getting a personal floatation device with not one, but two convenient ways to wear it. If you are thinking about picking one up for yourself, be sure to keep the following in mind:
Never underestimate the power of a large body of water. Even if you are an outstanding swimmer, there are a number of hazards that could occur without you even knowing it. Wearing a life jacket will help to greatly decrease any potential risks.
With the Bottoms Up Life Jacket, you will be able to wear it up like a regular life vest when boating, water skiing or any other types of open water activities. You also will be able to wear it down like shorts when casually swimming or simply relaxing in the water. Plus, it is fully Coast Guard-approved for your safety.
Tubing days are among us, and the only flotation device you'll need is the Human Bobber Bottoms Up Life Jacket. Get the boat ready for a day out on the lake. Whether you're kayaking, boating, jet skiing, or fishing, a life jacket is imperative. You can be the strongest swimmer but can still find yourself in a dangerous situation in deep water.
Here at Wide Open Country, we love versatile outdoor products. The Human Bobber life jacket also works as a floating saddle. Everyone loves hanging out in open water on boat trips, but no one enjoys bulky life jackets crawling up their upper body.